About Us
Hover over the circles to learn more!
Founded in 2007
Founded in 2007
Alpacas of Greater Tennessee was founded in September 2007, in the greater Chattanooga, TN area. We are the proud owners of Sierra Bonitas Accoyo Magic, TSP's Accoyo White Shadow, JAX Accoyo High Roller, ATC Accoyo Gold Nugget, ERA Accoyo Bronzen, and HHSF ACCOYO MONTOYO!!!
Superior Breeds
Superior Breeds
We are focused on taking some of the best Suri genetics available and improving them. We are taking some of the best females we can find, and breeding them to our Award-Winning herdsires. We are thrilled to announce the purchase of the Accoyo herd of Alpacas at CloudyPass. 2
Always Ready For You
Always Ready For You
We love talking alpacas!!! Please feel free to call at any time at (423) 667-337 for more information on any of our animals, or just to talk alpacas. Please do remember that we are on Eastern Standard Time.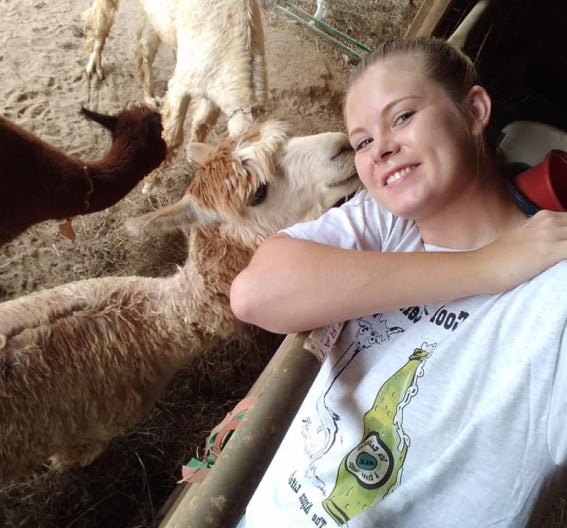 This place is amazing. From just a general visit to having a birthday party. They are so friendly and truly care about these animals. This place makes your Alpaca experience amazing. Thanks guys.
– Nikki S, GOOGLE
The owners were so nice and let us interact with the Alpacas. We absolutely LOVED their sweet Sampson!!The store has lots of great gifts as good prices.
– Tasha E, GOOGLE
Are you interested in raising your own alpaca herd? We would love to help you with your endeavors and share our greatest passion with you.